Fix Up Your Ford with Quality Service and Auto Repair in Valparaiso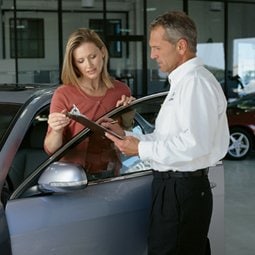 At our Ford dealership near Hebron, IN, it's important to us that our valued customers are safe on the road at all times. Whether you purchased a new Ford or a used car in Valparaiso from our Ford dealership serving Wheatfiled, Crown Point, Hobart, and beyond, we want to ensure it's always running in peak condition. To that end, we welcome you to schedule a service appointment at our Ford service center at any time! Whether it's time for your truck's routine oil change and tire rotation, you think your car needs a wheel alignment or your SUV requires extensive repairs, we have a qualified team of professionals readily available to assist you. 
The expert Ford technicians at Currie Ford of Valpo have many years of experience working on various vehicles, and can answer any question you may have about your specific model. They can identify any issues you may be experiencing, from that funny noise you keep hearing to that vibrating pedal you keep feeling, and fix it right away. With our help, you'll be back on the road in no time at all. Give us a call at 888-856-2575 or schedule your appointment online today!