Currie Motors Ford of Valpo

Upcoming Events

Here at Currie Motors Ford of Valpo, we love to run events that engage our community through local outreach and charity events. On top of that, we frequently run exclusive Ford sales events to provide a shopping experience unlike any other for those looking to invest in a new or used Ford in Indiana. Stay in touch with our Ford dealership in Valparaiso to learn more about our charity activities as well as special sales events and more!
Valpo Car Show & Swap Meet
Currie Motors Ford of Valpo is excited to be a part of the Valparaiso Car Show & Swap Meet that kicks off on Sunday, May 21st, 2023. It's only $5 to show your car (and $5 general admission), making it easy for everyone to access this exciting event.
Hosted by Region Rides at the Porter County Expo Center, the show will take place from 9 a.m. to 2 p.m., while the swap meet area will open at 6 a.m. with pre-registration for space as low as $15. Your car will also have the chance to win an award for Best of Show, Best Engine, Best Paint and more, so get your vehicle ready for the big day!
---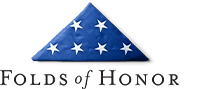 Folds of Honor Memorial Day Event
Our local Ford dealer is once again excited to support Folds of Honor with our annual Memorial Day event! More details to come.
---
Summer Outdoor Movies
This summer, Valparaiso Events will be hosting outdoor movies on Tuesdays all throughout the month of June! More details to come.
---
Summer Concert Series
Valparaiso Events will be putting on a Summer Concert Series on Thursday nights from July 13th through August 31st, 2023. The concerts will be held at the Northwest Health Amphitheater from 7-8:30 p.m. and feature a different band each week. We hope to see you out there!
---
Fall Harvest Festival
Celebrate all the best things that the season has to offer at the Valparaiso Fall Harvest Festival on Saturday, October 14th, 2023, from 10 a.m. to 2 p.m.! There will be plenty of fall-themed events to partake in such as pumpkin painting, caramel apple dipping, live music and even the Pumpkin Bounce House!
---
Autumn Promenade
Head downtown to enjoy a beautiful walking tour during the Valparaiso Autumn Promenade in October 2023 from 12-4:30 p.m. Ticket holders will receive fall-themed treats and merchandise! Proceeds from the event will go to fund other free events throughout the year.
---
Vienna Boys Choir Concert
Come see the Vienna Boys Choir perform on Sunday, November 26th, 2023, at 4 p.m. at the Valparaiso University Chapel of Resurrection. The choir will perform a mixture of authentic Austrian folk songs, classical masterpieces and holiday favorites!
---
Holly Days
Come join us for Holly Days on December 1st-2nd, 2023! More details to come.
Want to take part in one of these special events, but have questions?
Contact Currie Motors Ford and we'll fill you in on all the details!